Whether you're looking for a three-day getaway or a mini staycation, our ultimate guide to Paso Robles covers all your bases.
Our agents are longtime residents of Paso Robles and have provided their favorite spots for this ultimate guide.
The History of Paso Robles
Before Paso Robles was known for its wineries, this region rose to prominence for its thermal hot springs and many almond orchards. At one point in history, it was known as the "Almond City" before it claimed its new title.
It wasn't until the late 1800s that this area saw its first commercial wineries open. Today, Paso Robles is home to over 200 wineries, and this once small town continues to gain popularity as a wine tasting destination.
The wines from this region are distinct and complex mainly due to the coastal breeze blowing through the "Templeton Gap" in the Santa Lucia Mountain Range. This coastal influence causes a wide range of temperatures for the grapes' growing conditions.
This area is brimming with natural beauty, so if wine isn't your thing, there's still plenty to explore and experience!
We're breaking it down in our ultimate guide to Paso Robles.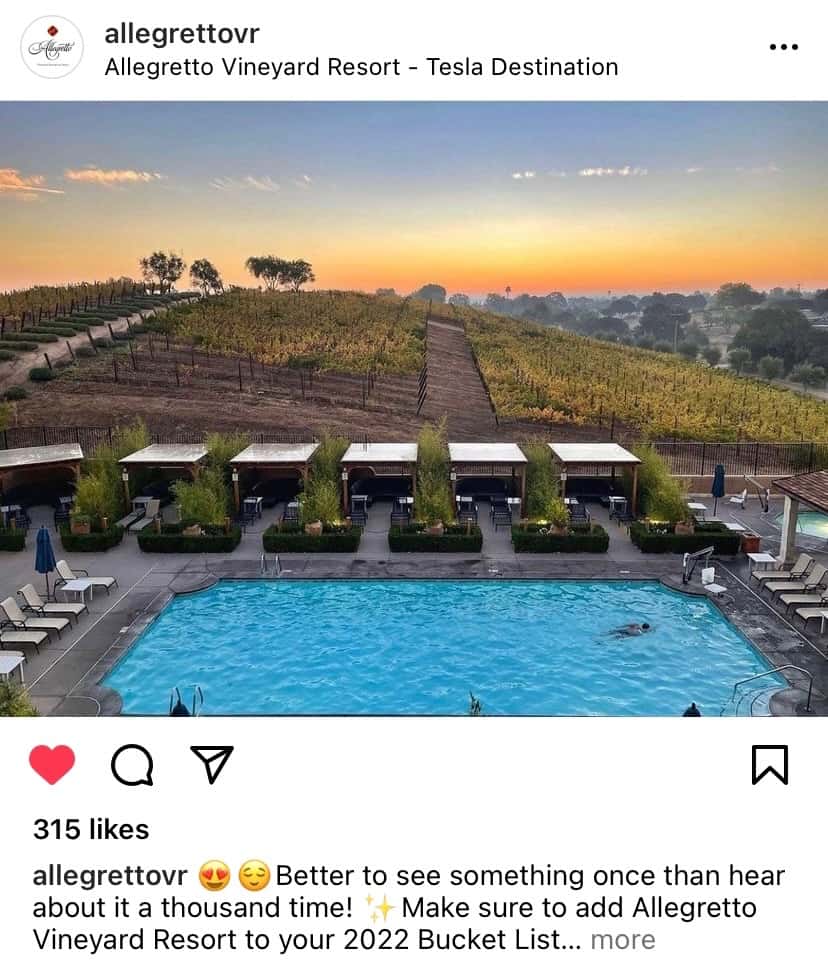 Where to Stay in Paso Robles
For a luxurious getaway, our agents recommend the Allegretto Vineyard Resort. This Tuscan-style retreat pampers its guests with regional activities, a spa, and exquisite guest suites to melt the stress away.
To experience Paso Robles' charming downtown, we recommend the historic Paso Robles Inn or its newly opened sister hotel, the Piccolo. Guests will easily be able to explore downtown Paso Robles on foot!
To escape to wine country, we suggest reserving one of the rental properties in this region. One of the most popular homes to reserve is this cottage named "The Vintage Ranch," featured on Netflix's show, "Stay Here."
Where to Eat in Paso Robles
Where to Drink in Paso Robles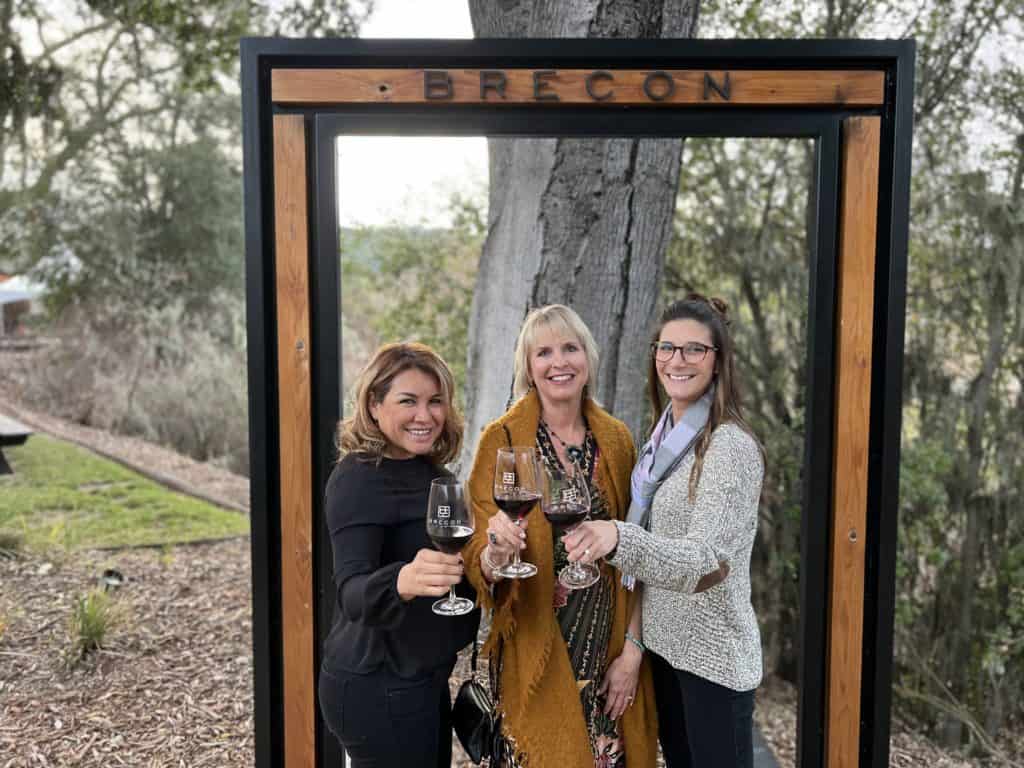 What To Do in Paso Robles
If you're looking for activities that don't involve drinking, the following suggestions are for you.
Downtown Paso Robles

– Start your walk at Downtown City Park next to the Paso Robles Inn, and then wander along to visit cute shops, eateries, and merchants, or pop into the newly opened Market Walk!
Central Coast Trailrides

– This company operates mainly out of Paso Robles and partners with local wineries, private landowners, and vacation properties to offer unparalleled access to explore the beautiful central coast on horseback!
Live Music Venues – For some local family fun, Strain recommends Paso Robles' Concerts in the Park summer series! For a traditional concert experience, check out the Vina Robles Amphitheater to see artists such as Jason Mraz, Dirty Heads, Pat Benatar, and more!
Natural Hot Springs

– Although Paso Robles is now known for its wine, you can still experience its original claim to fame, the hot springs. To experience the mineral hot springs, check out the Paso Robles Inn, Franklin Hot Springs, or River Oaks Hot Springs & Spa.
Go Olive Oil Tasting

– Can't go wine tasting? No problem, Paso Robles has liquid gold! Visit one of our many olive oil tasting rooms downtown or nearby in Templeton.
Take a day trip! – Paso Robles is just one part of the Central Coast. Take a day trip and explore nearby cities like San Luis Obispo, Pismo Beach, and Cambria.