Lauri Strain and Team Attune kicked off 2022 with a bang by closing two deals in Pleasanton and Pismo Beach.
As many of you know, Attune RE services all of San Luis Obispo County; so how did they end up selling a home 200 miles away in Pleasanton? Here's the backstory behind the impressive sale.
The History
The sellers of this charming townhome in Pleasanton had been searching for their dream home on the central coast for almost two years with no luck.
For 18 months, Lauri regularly checked in with them, doorknocked in their desired neighborhoods, and showed them available listings. Finally, one home stuck.
After months of searching, Lauri helped her clients negotiate a purchase offer for the perfect home in Pismo Beach.
With their escrow opened, now there was the task of selling their townhome in Pleasanton.


The Challenge
In the seller's words, "Lauri and her team did such a great job that we had them list our house 200 miles away…"
And Lauri was up for the challenge. With no time to spare, Lauri joined the Alameda board of Realtors® and listed their home.


The Success
With the help of great photos, marketing, and industry contacts, Lauri sold their home within four days on the market for $110,000 over the asking price.
Both escrows closed within one day of each other. Even though they were 100s of miles apart, Lauri and Team Attune handled both closings gracefully.
The sellers of the Pleasanton townhome will be able to move into their new beach house towards the end of January.
After 18 months of searching, many showings, and two deals, Lauri and her team are thrilled for their new friends as they celebrate finding their forever home.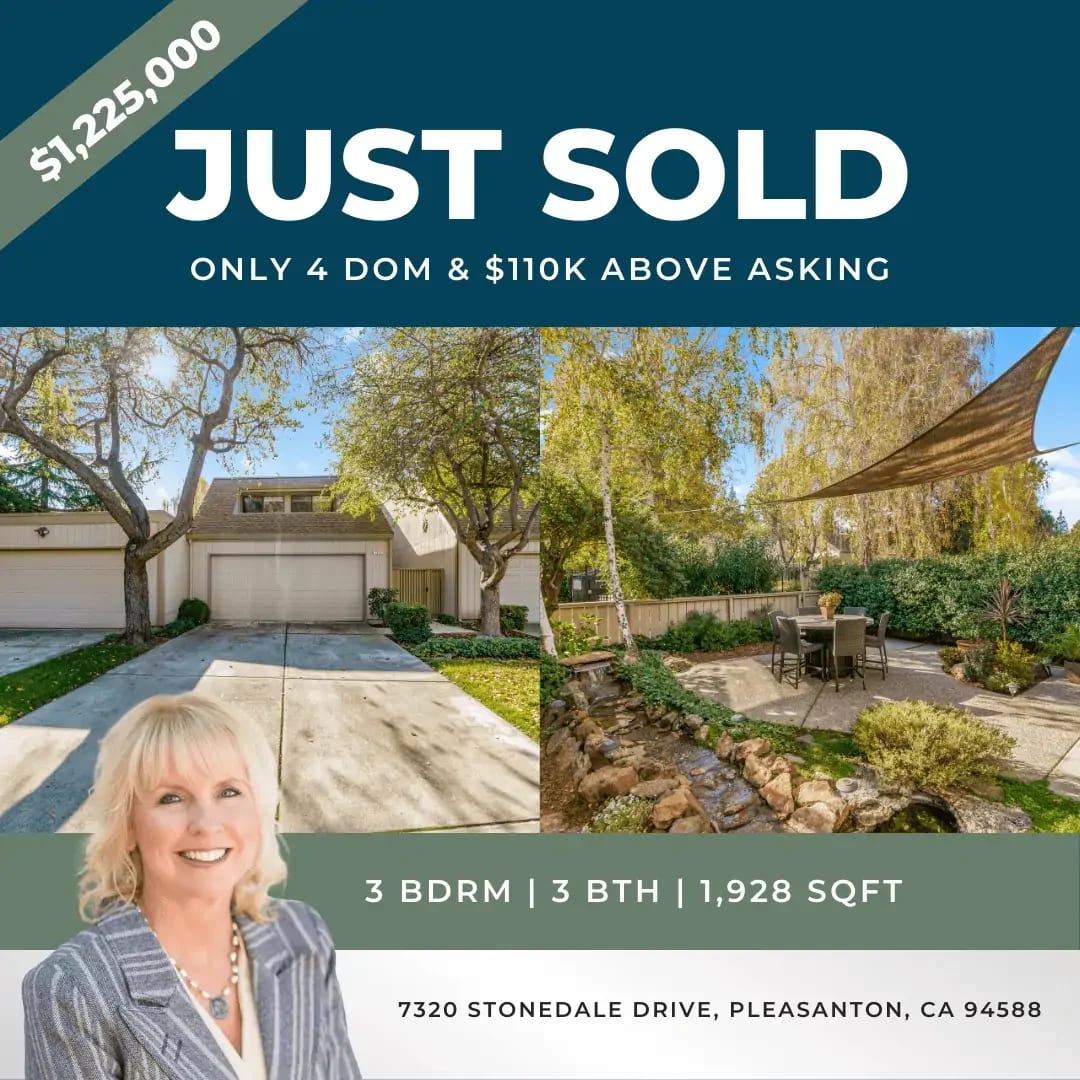 ---
Founded by Lauri Strain in 2020, Attune RE is a boutique real estate firm serving San Luis Obispo County,
Peace, community, and being "attuned" with others are at the core of Attune's mission. Attune Real Estate offers more than transactional real estate services. We are committed to providing knowledge, care, and awareness to your real estate journey through access to value-packed content, industry experts, and concierge-level amenities.
Today, Lauri's talented team of agents continues to grow, enabling them to help even more families along the central coast.